Nowadays we all transfer files between our Android phone and PC but doing that without any wire is more fun and time-saving. There are multiple ways to wirelessly transfer files between Android device and PC. Whether its transferring of mp3 files or some big movie files, everything can be transferred wirelessly now. No need to update drivers and wait for your phone to get synced.
Though its advisable to transfer files between Android and PC over the same Wi-Fi network, we will see a way where you can transfer between different networks too. All the 4 ways discussed here uses different technology to transfer files wirelessly. Transferring is swift when both the devices are connected over the same Wi-Fi network. Lets see all the ways first and then you can choose according to your daily use and the type of files that you transfer. Some are good only for small file transfers and very few are good for bigger files.
AirDroid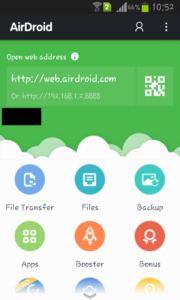 There are many useful features of AirDroid but transferring files between Android and PC is the most used one. AirDroid can sync your mobile files on a web app at AirDroid Web. You will have to create an account with them and keep it logged in on both web and AirDroid Android app. When you stay logged in at both the places over the same Wi-Fi network, you can easily transfer files between Android and PC without connecting any USB cable. It is good for some quick backup of photos and small files.
Also see: How to use keyboard and mouse on Android device
Cloud Storage Apps (Google Drive and Dropbox)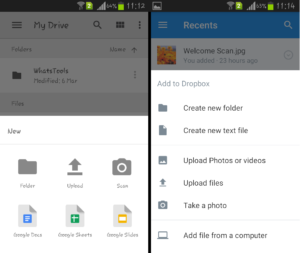 Google Drive and Dropbox are two such cloud storage apps which allows you to transfer and access files both on Android and PC using their cloud storage system. They too have desktop app, web app and an android app to give users an advantage of cross-platform syncing. Google Drive gives 15GB of cloud storage space to every user while Dropbox gives only 2GB. Upload your files from mobile and you can easily access the same on your PC with the help of desktop or web app. You can use different network because cloud storage will be the space which will hold your files. These apps are good for transferring small as well as large files.
Software Data Cable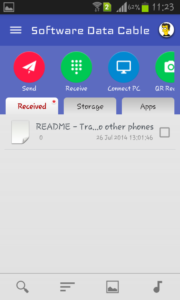 With this app you can transfer files between Android device and PC and also between two Android devices. Yes, if two Android devices have this app installed then it can transfer files without any network too. It searches devices like bluetooth and then you can easily pair two devices but to transfer between Android and PC it uses ftp connection. When both your Android phone and PC are connected over the same Wi-Fi network,  tap on start service and it will generate an address. Type this ftp address in the address bar in My Computer and you will see that your phone's storage is accessible there. This is good for transferring small as well as large files.
Send Anywhere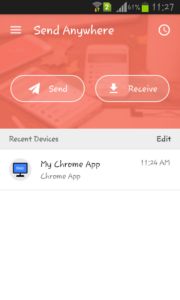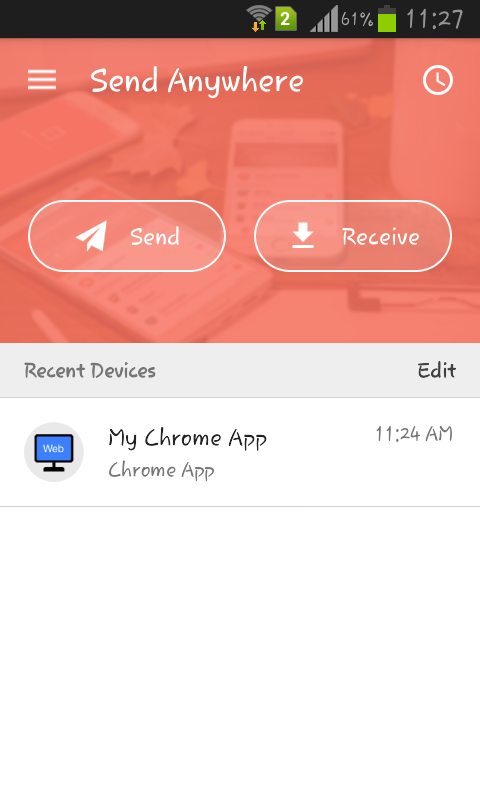 This method does not require your devices to be on the same network. Send Anywhere is a chrome app which you can get for free from Chrome Web Store. You just have to drag and drop a file in this app and it will return 6-digit key. Input this key on Android app of them and you will see your files getting transferred wirelessly. It uses peer-to-peer technology and the 6-digit key is valid for only 10 minutes. You can also scan QR code to transfer files. You don't require any account sign-in and it transfers files without storing it on cloud storage. You can also use their web app to upload files and get the key. It has a limit of 1GB on the web app. This method is good for some swift transfers of small files like songs, photos, documents etc. Large files may take some time depending upon the connections at both the sides.
So these are the 4 ways to wirelessly transfer files between Android phone and PC. There may be many and if you know any then please don't forget to share in comments.