Now forget about visiting a vendor for printing business cards. Yes, you don't have to go through all the process of visiting the vendor and explaining him how you want your business card design to look like. You don't even have to worry about the content you want on your business card because all that you can do on your own from the comfort of your home.
There are some popular companies in India which provide this type of services online. Printvenue and Vistaprint are two of those companies. Its all pretty easy to do with Printvenue and we will see in this post that how you can create business cards online in just 10 minutes using Printvenue services.
Before you begin, I will suggest you to create your account on Printvenue. After creating your account, check your email for any coupon along with the welcome email which they send. You can get some percentage of discount if you use that coupon during the checkout process.
Now discount depends on the company and you will have to check your email for the discount which the company is presently offering. Although you can order your cards by being a guest to this website, its better to create your account for some quick discount. After you have created your account, just follow these simple steps to create and order your business cards.
Step 1: From the drawer menu on the homepage of the company's website, choose the business card layout. There are some awesome layouts to choose from such as rounded, vertical, square, folded etc.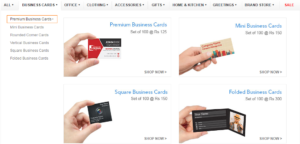 Step 2: On the next page, choose your business card design. Printvenue offers best business card templates and you can narrow down your search by refining with the options like type, style, profession, event etc. Once you choose the design you like, proceed to step 3 to enter your details on the card.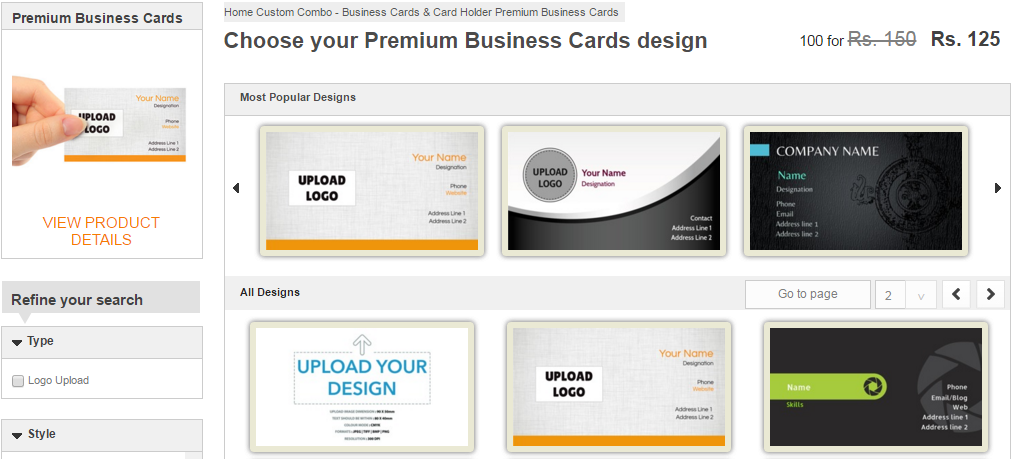 Step 3: Customize the card by entering your details. To enter your details, click on the different fields of the card. Replace the default text with your company details such as company name, website, your name, contact details etc.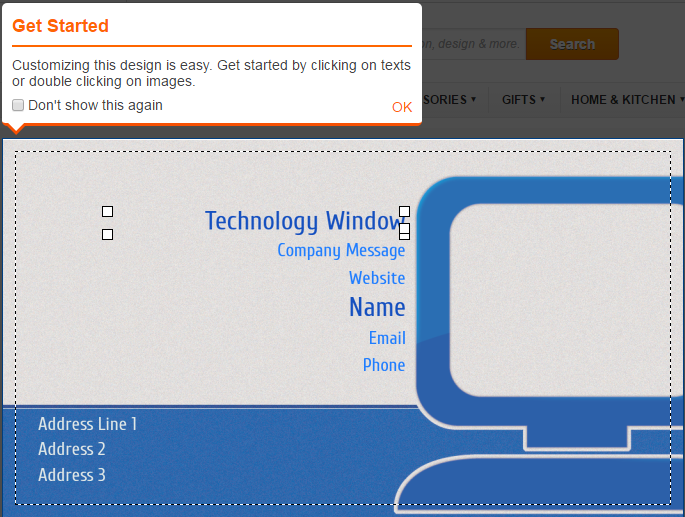 If you have selected the type as logo upload then you can choose to upload your own logo in this step. Once you are done with entering all your details, click on ok and proceed to buy.
Step 4: After choosing the add-ons and quantity, approve your design and proceed to buy. Apply your coupon code here and press proceed to checkout.
Step 5: Enter your address and payment information. You will be charged for the shipping charge in this final step. After completing this step successfully, you will receive the order number along with the expected arrival date on the next screen as well as on your email address.
So this is how you can create business cards online in just 10 minutes. Printvenue delivers orders all over India but if you're outside India then you will have to place bulk order and also contact the sales team on their email address.
Along with printing services, Printvenue offers other services such as accessories, gifts, office stationery etc.