Ever since social networking websites like Facebook and Twitter allowed GIF images, we see lot of GIF trending on daily basis. If you have noticed closely then some of them are famous scenes from movies. So how do these guys manage to crop such part and make a GIF out of it? Well, its a long process but its fun too because the end results are funny when it creates a perfect meme for any realistic situation. You can say its a modern approach for representing sense of humour with an animated GIF.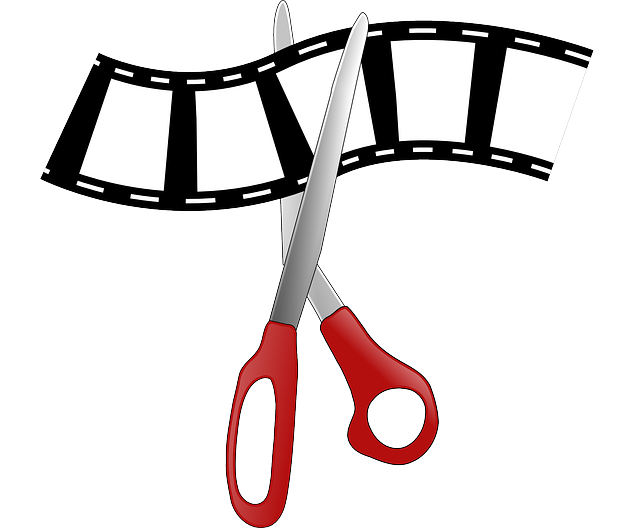 How to cut a part of large video using VLC media player?
We know that VLC media player is the best player in the market as of date. That is because its plethora of support for various types of video files. But wait! it can do more than just playing videos. It can crop any video files with the exact start and end points as you want. Lets see how you can do this.
Step 1: Open any video file in VLC media player from which you want to extract part of it.
Step 2: Turn on "Advanced Controls" from the "View" option in the menu bar.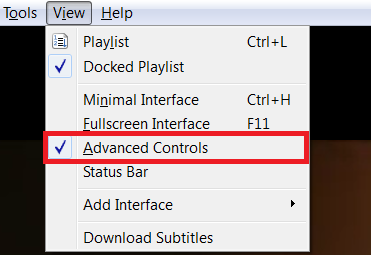 Step 3: Open the video file from which you want to extract a part.
Step 4: Pause your video at the exact starting point from where you want to cut the portion.
Step 5: Press the red colored "record" button once.

Step 6: Play the video till the end point of the portion you want to extract.
Step 7: Pause the video again at the end point and press "record" again.
That's it. The part of the video that you extract gets saved in Video Library of Windows. You can go there and open the file. Don't forget to check it before you decide to make a GIF image of that.
For the best quality of GIF, make sure that you select very small portion of the video. GIF images are collection of very few frames and if you make large one then it won't produce the best result. Now to create a GIF image from this portion of the video you extracted, you can follow the further guide.
How to make a GIF image from video file?
There are various tools available online which can make a GIF image from video file. However, the drawback here is some will upload the GIF image to their server and make it public. While others may add a watermark. All these would not be fine for everyone.
So we will check out how you can make a GIF image from a video file using Camtasia Studio. Camtasia Studio is one of the popular video recording and editing software. You can try it with any other editing software too. Most of them would support making a GIF from a video file.
Step 1:  Open Camtasia Studio and click on import media.
Step 2: Import the video file that you have already cropped in the above method.
Step 3: Add the file to the timeline at playhead.
Step 4: Click on Produce and share and choose custom production settings.
Step 5: Select GIF-animation file option and configure other settings as per your need.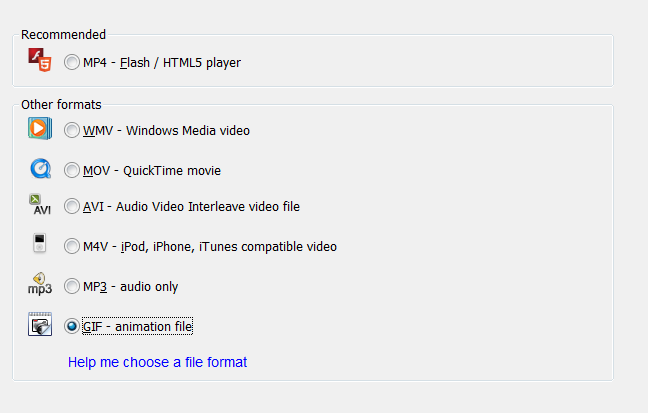 Step 6: Click on finish when you are done with the settings.
These steps shall produce a GIF image from the small video file which you have got using VLC media player. You can then upload it wherever you want. It will contain a plain GIF image file and no watermark will be added unless you decide to add one.