Ever since I started writing blogs, I have always used only GoDaddy hosting services. I had a WordPress blog on GoDaddy before it rolled out GoDaddy managed WordPress hosting. Trust me, ever since then GoDaddy has improved a lot in providing hosting services to small WordPress publishers like you and me.
If you are a newbie who has just started his blogging journey then GoDaddy's managed WordPress hosting is the best for you. There are some of the reasons why I say this. Lets have a look at them.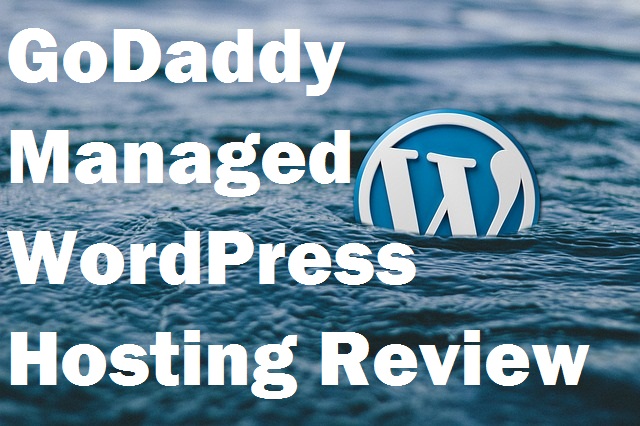 1. One-click installation is faster: Earlier if anyone had to install WordPress on cPanel of their hosting account, it was a tiresome process. With one-click installation, you can save a hell lot of time. Newbie bloggers now don't have to worry about all technical stuff because Godaddy managed WordPress takes care of all that. No downloading of WordPress software and uploading it back to cPanel. We already know the reasons to move from Blogger to WordPress. It also offers easy migration of Blogger's blog now and with one-click installation, your WordPress blog gets ready in less than 10 minutes. This helps you in being more productive as a blogger because your blog starts in fewer minutes than before.
2. Free domain name with your first purchase: So you just started your new WordPress blog? How cool it will be if you get a free domain with your first hosting purchase? I am sure it will be exciting for all of us. As a newbie blogger, you may just want to try out your new blogging idea for 6 months or 12 months. GoDaddy managed WordPress hosting allows you to try that combination. So you don't have to worry about paying for a domain as a new blogger. Although you will have to pay for it when you renew, it eases out the process for at least 12 months.
3. No more comment spamming on your blog: I remember when I first purchased GoDaddy's shared hosting. My blog started getting so many spam comments right from the first day but GoDaddy managed WordPress hosting takes care of that too. Trust me, it is no less than magic. Its a great move by GoDaddy. That saves time too because trashing all those spam comments is no longer required.
4. Automatic upgrades of WordPress software: In the past when shared hosting was trending, one had to download the latest updates of WordPress and put it back to server but GoDaddy solved that too. WordPress changes its version at so fast pace that maintaining with their upgrades took a lot of time of bloggers in the past. GoDaddy managed WordPress took care of it. You get an email when your WordPress is upgraded. Its cool. right? This too helps you in being more productive.
5. Free is bad but cheap is fine: Godaddy managed WordPress is available for as less as $2/month. Now think as a new blogger. You may not want to spend much on your first WordPress blog because you are still struggling with your content and you aim to blog a lot in further years. GoDaddy managed WordPress understands your needs and allows you to start at a very cheap rate with their basic plan. You can always upgrade whenever your audience increases. Not just this, if you stay with them for longer years then you might get some discount over a phone on some random days too.
6. Speeds up your WordPress blog: GoDaddy managed WordPress hosting provides unlimited bandwidth. If you site is flooded with visitors then you don't have to worry about the speed. Shared hosting had problems in maintaining speed of the WordPress blogs but managed WordPress hosting took care of that too. Managed WordPress has "Flush Cache" button and with one click you can clear cache of the website. It speeds up your blog.
7.  Test your blog on a temporary domain: As soon as you install managed WordPress, you get a temporary domain along with it. You can actually see your website live on this temporary domain. So it helps you in judging how your final website will look like on your main domain. It helps you to make your website ready before you map it to your final domain.
8. Protects your blog from black-listed plugins: It protects your blog from plugins which have got security threats and other malware. So you neither have to worry about any plugins which have got threats nor about plugins which are updated with new threats. GoDaddy instantly removes any such plugins and informs you back via email.
9. Your website is up and running always: Unlike shared hosting, managed WordPress hosting has little or no downtime. Its been around 10 months since I have hosted my this blog on GoDaddy managed WordPress hosting and I have experienced no downtime. It is up and running since day one. This is a great service and every aspiring blogger should take advantage of it.
10. Globally improved support: No matter where you stay, GoDaddy has got support for all. It has improved in its customer service. Whether you are a small WordPress publisher or an important client having dedicated hosting with GoDaddy, it treats all equally when it comes to support. Managed WordPress customers are also respected when it comes providing customer service. It also has multi-lingual support for countries having crowd who speaks different languages.
These are the reasons worth considering when one is deciding about which hosting service they should purchase for their WordPress blog. GoDaddy managed WordPress has got it all and you can move with it without any worries.