Today's global market is facing slowdown and also inflation is increasing in each and every part of the world. It is obvious that in such scenarios people will look forward for that residual income which can help to make their ends meet. Internet is one of the places where people look for such extra income. After couple of years of experience, I have figured out some of the coolest ways to make money online and I want to share them with all the needy people out there.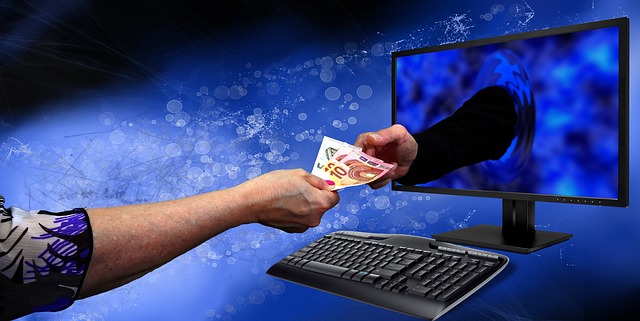 There are various ways in which you can make money online. Its not compulsory that you have to be a smart coder or a software engineer to earn that extra income. You can easily make that extra income with just one personal computer and an internet connection on it. I know there might be several other ways to make money online than what I am sharing with you. You can 100% rely on what I am sharing as I have tested them all and they are all legit. Yes legit because online money making has lot of scams and to avoid them you need to be very alert. So to avoid wasting that time, you can simply jump on to the following ways to make money online.
Ways to make money online
Blogging
If you are fond of writing and want to make money out of it then blogging is the best option. Today, there are various blogging platforms to choose from. You need to choose a perfect blogging platform before you begin to write. Making money out of blogging can take time but it could turn into your permanent passive income also. So its worth to spend time on it.
Basically, there is an option to make money out of all the modern blogging platforms you choose but nothing can be as good as your own self-hosted blog. By self-hosted I mean the blog for which you buy a custom domain name and a hosting plan. It has more advantages than other free platforms like Blogger, WordPress, Hubpages, Squidoo etc.
Also see: 4 solid reasons to move from Blogger to WordPress
Now, coming back to the money part of it. You can make money out of third-party advertisements which you put up on your blog. There are various advertising companies like Google Adsense, Chitika, Infolinks etc. which provide publishers an opportunity to make money from their advertisements.
Amazon Mechanical Turk
Amazon mechanical turk (also called as mturk) is a crowdsourcing internet marketplace where employers from around the world (as requesters) post their work and people like you and me (as workers) work on them to earn some money out of it.
The work posted by them are called HITs. A HIT (Human Intelligence Task) can range from as low as $0.01 to upto $200 – $300. Depending on your choice, you can select HITs you feel comfortable to work on. You will get all kind of work here like writing articles, seo work, data entry, surveys etc.
Advantage of working on mturk is you can work whenever you want as HITs are available 24*7. You can choose your working hours as per your convenience.
Humanatic
Humanatic is a division of Century Interactive Inc. USA. It basically provides call reviewing jobs. Once your application is approved by them they start allotting categories of calls to you like inbound, outbound etc. You have to tag these calls as per the options which they provide to you. If they find your accuracy good enough as per their standards then they provide you with more categories for reviewing. These categories can give you a chance to earn anything from $0.03 to $0.20 per call.
Also see: How to make more money with Humanatic
Apart from this, they also provide accuracy bonus, wHIP threshold bonus, bonuses to daily top reviewers. You can request your payout once it reaches to $10 and they pay you via PayPal.
YouTube Partner Program
This is another way to make money online. If you are fond of making videos and want to make money out of it then YouTube partner program is the best option. Whether you make video tutorials, short films or documentaries, everything can help you make money with this program. Basically you make money out of the ads which run on your videos. These ads are provided by Google Adsense only. Once you start getting enough views on the videos which you have uploaded, you can apply for Adsense.
In order to avoid your account deactivation, there are some terms and conditions which you have to follow . The most important condition out of all of them is that you must own the audio as well as video part of the videos which you have uploaded.
So these are the ways which I have discovered while making money online. If you have any questions or concerns regarding this then please feel free to leave a comment below. It will be my pleasure to help you out.