Recently, I was looking for an Indian website which shares Adsense revenue with its users. I came across a website called Indiastudychannel.com. Looking at some of the reviews online, I thought of giving it a shot.
It was easy to sign up and also it was easy to follow the website rules. They have a system where every user is allotted points for sharing content in various parts of the website such as forum, articles, university question papers etc.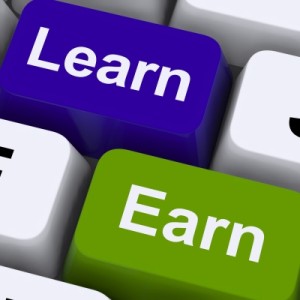 You can only associate your Adsense account after reaching a gold level, which you achieve when you reach to 1000 points on their website. I think it was a fair deal because you need atleast some thousand words of content before you start claiming Adsense revenue share. You can also apply for Adsense through this website if you don't have one. There are some of the pros and cons which I figured out while using this website and I am sharing those with you all.
Pros
They share 90% of Adsense with their users and keep 10% with them.
Apart from Adsense revenue, they also give some amount in your Indiastudychannel account. Depending on the content, you are rewarded for every single post that you post on this website. The minimum cashout is Rs.1000 which they transfer to your bank account via NEFT.
You can find old university question papers in the question papers section. This is very useful for students. You can also get rewarded for submitting question papers.
In forum and ask experts section, your questions get answered within few hours.
You can invite your friends on this website and earn upto Rs.750 per referral.
Cons
You get Adsense revenue share only for a year from the date you've posted a particular post. This is unfair because the company earns thereafter also. Some senior members get it for about 5 years but that is again unfair.
The amount paid for posting posts in different sections of the website is very less.
You often find useless topics being discussed in the forum section.
Applying for Adsense through this website is not recommended as its quite lengthy process. Instead of this, you can try Blogger or YouTube partner program to get your Adsense account.
You can't post in several sections of the website such as schools and colleges. You need webmaster's permission in order to add them.
Conclusion:
Overall, the website is good for people who are interested in the niche and i.e. education. You can also use it for Adsense revenue share but don't expect handsome amount for your work on this website. If you're a person who like to talk much then also you can join because few members actively participate in the forum. Very helpful for education counselors, teachers, professors and students.