Your website speed matters a lot. Visitors leave your website if doesn't load up in few seconds. Focusing on this Google has already launched AMP project. But wait, Facebook is not behind in this race.
Although its been a year now since FB Instant Articles launch, a lot has changed. Hence this is an updated guide on how to set this up with a WordPress blog. Facebook Instant Articles loads posts faster when user clicks them inside Facebook mobile app.
Apart from quick loading, blog owner also gets an opportunity to monetize it with Facebook ads. Lets be honest. A lot of your revenue is lost when you have more social traffic than search on your WordPress blog.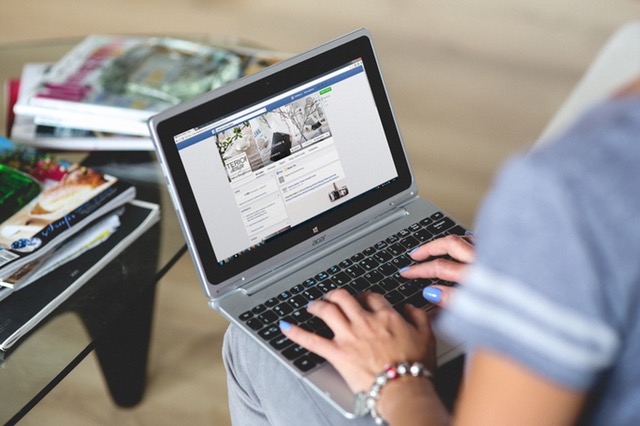 If you are monetizing your WordPress blog with AdSense then you probably would know what I am talking about. Most of your social traffic is considered as invalid traffic. Hence, you can set FB Instant Articles for your WordPress blog as an alternative.
Along with benefits there are some disadvantages too. A lot of your blog widgets disappear when an instant article is served. But, looking at more social traffic, you may want to consider setting this up. So lets see how to do this.
Configure Facebook Instant Articles for WordPress Blog (Step by Step)
Step 1: Signup Facebook Instant Articles for using your Facebook account.
Step 2: Select the page of your WordPress blog which you are managing.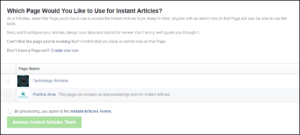 You will get the Instant Articles option under Publishing Tools of the page.
Step 3: Go to configuration settings of Instant Articles under Publishing Tools of the page.
Step 4: From the tools choose connect your site. Insert meta tag in head section of your WordPress blog and enter URL in the box given.
Step 5: Click on "Claim URL" and move to the next step. If it shows any error then first install the official Instant Articles WordPress plugin. See step 6.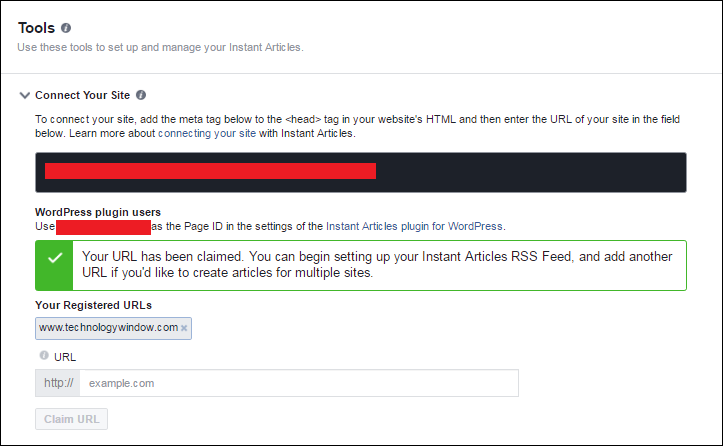 Step 6: Install the official WordPress plugin for Instant articles and activate it.
Step 7: Enter Production RSS Feed in the configuration settings of your Facebook page. You will get this feed address at http://www.yourdomain.com/feed/instant-articles. Enter this in Production RSS Feed field under Tools.

Step 8: Go to Facebook for developers and create an app for your Facebook page. You will need an App ID to connect with this official WordPress plugin. So this step is important.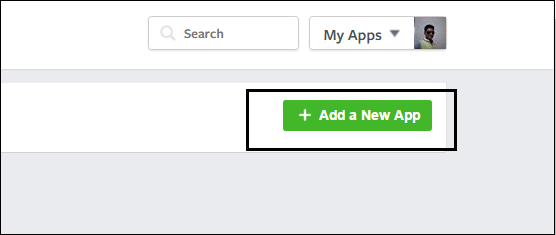 Step 9: In the next step give your app a name and enter contact email.
Step 10: Go to settings>>Basic of your app. Click on add a platform from the bottom of the page and choose website.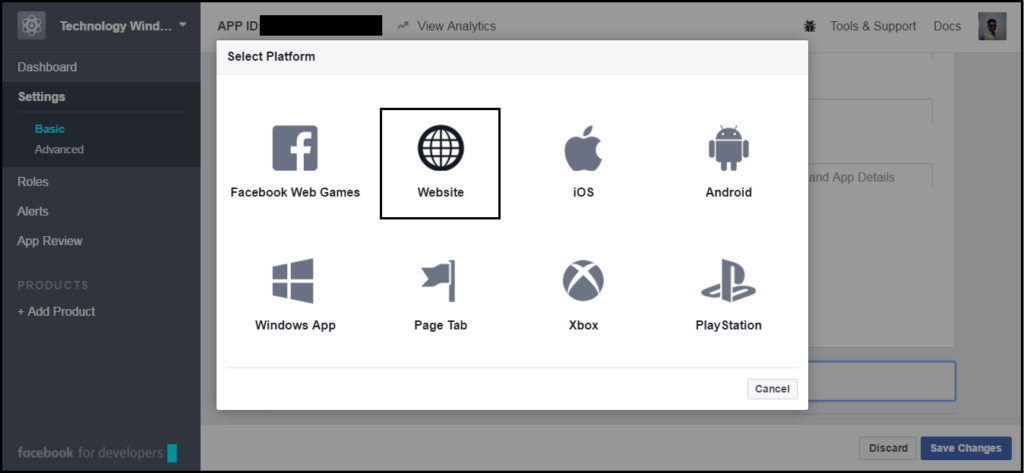 Step 11: Enter your blog address in both app domains as well as site URL at the bottom. Save changes.
Step 12: Go to App Review and make your app public. Choose category as apps for pages in the pop-up and save it.

Step 13: Go to Instant Articles WordPress plugin settings. Enter your App ID and App Secret. Copy it from the basic settings of your app and login.
Step 14: Login with your Facebook account to select your page.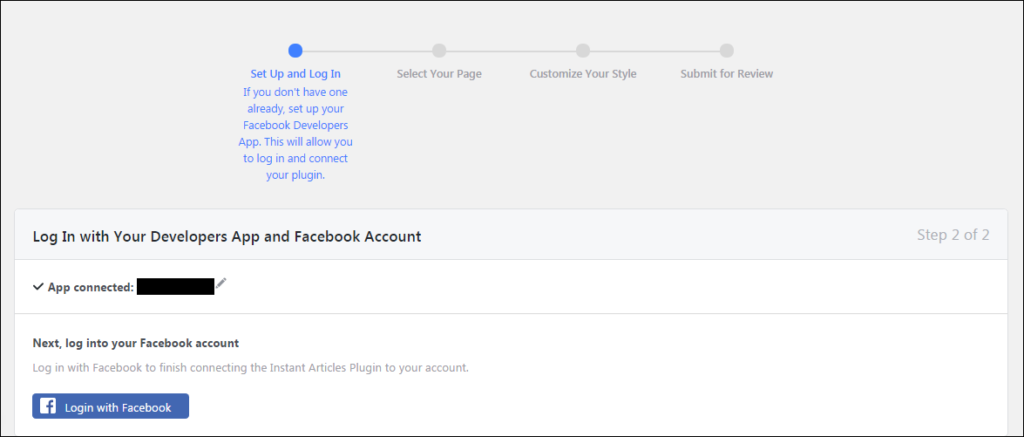 Step 15: Select your page and move to the next step.
Step 16: Customize your Instant Articles look and feel in the next step. If you want to keep it unchanged then keep it as default.
Step 17: Add logo for Facebook Instant Articles here. You will have to upload logo of the exact size as mentioned. i.e. 690X132 pixels. This is extremely important and you will not able to move further if you don't add one.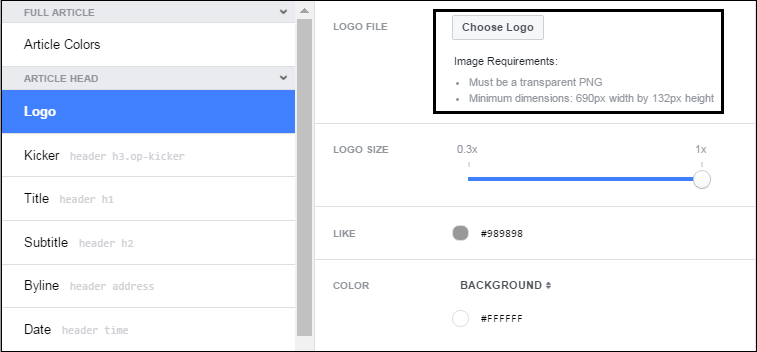 Step 18: Now submit it for review. It will take 2-3 business days for approval. Check the plugin settings page after 2-3 days.
Before submitting make sure that you have at least 5 articles on your blog. You can open these articles and update them to make the approval faster.
Step 19: After approval, come back to Publishing Tools of your page. Under Production Articles, select all articles and publish them. That's it!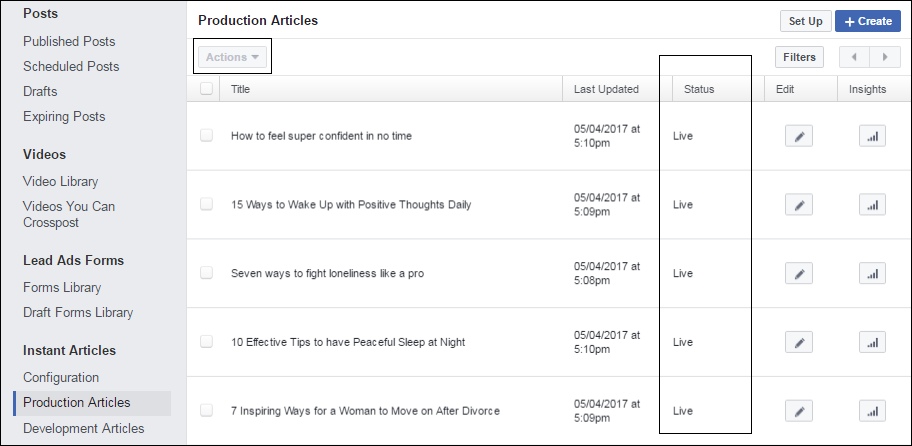 This will make all the articles as Instant Articles on your Facebook page. If they all don't turn into Instant Articles then update all of the posts that you have shared. It will then update it to Instant Articles.
Next, you may want to monetize your Facebook Instant Articles. To make money from Instant Articles, you will have to set up Facebook Audience Network for your app. So just sign up for Audience Network from Publishing Tools.

Now go to dashboard and follow the steps below to monetize Instant Articles with Facebook Audience Network.
How to monetize Facebook Instant Articles with Audience Network
Step 1: Setup Payout method in your App dashboard. Fill all the necessary details here and finally choose payment method.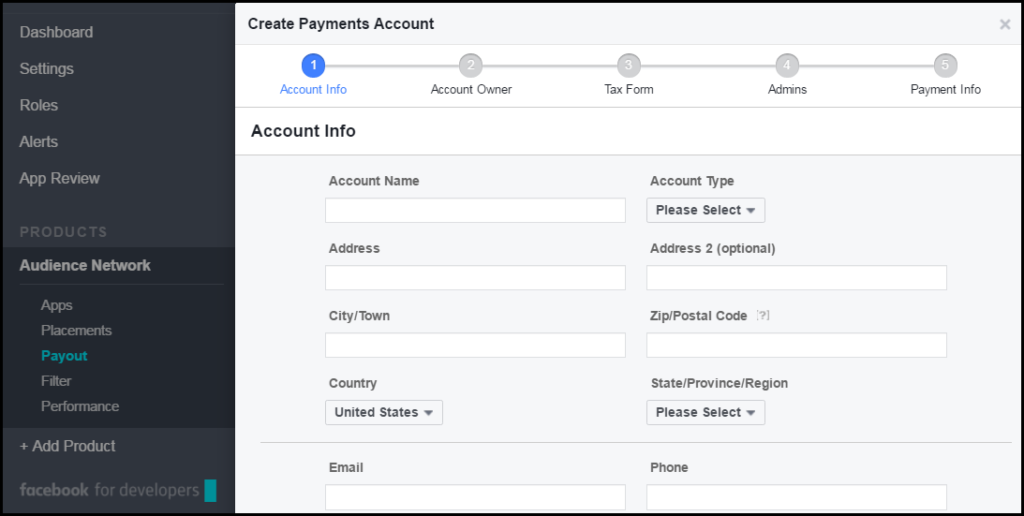 You can either setup direct deposit to bank account or PayPal email address.
Step 2: Submit the duly filled Tax Form.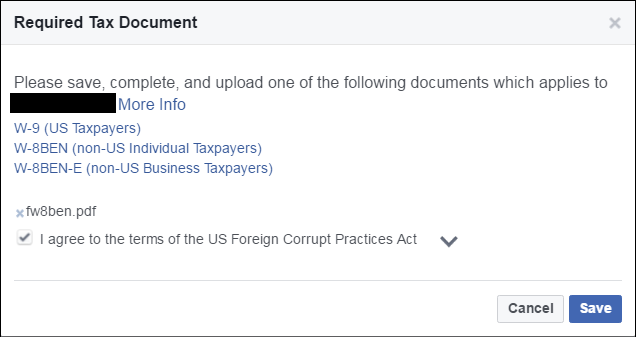 There are three different forms. Download the correct form. Once you fill the form, upload it back.
Step 3: Go to Placements tab and create ad placement. Give your placement a name and format. You can choose native, interstitial or banner type of ad.
Step 4: Copy the "Placement ID" of the ad that you have created.
Step 5: Open "Advanced Settings" of the plugin in your WordPress dashboard.
Step 6: Under Ads, select Ad Type as "Facebook Audience Network".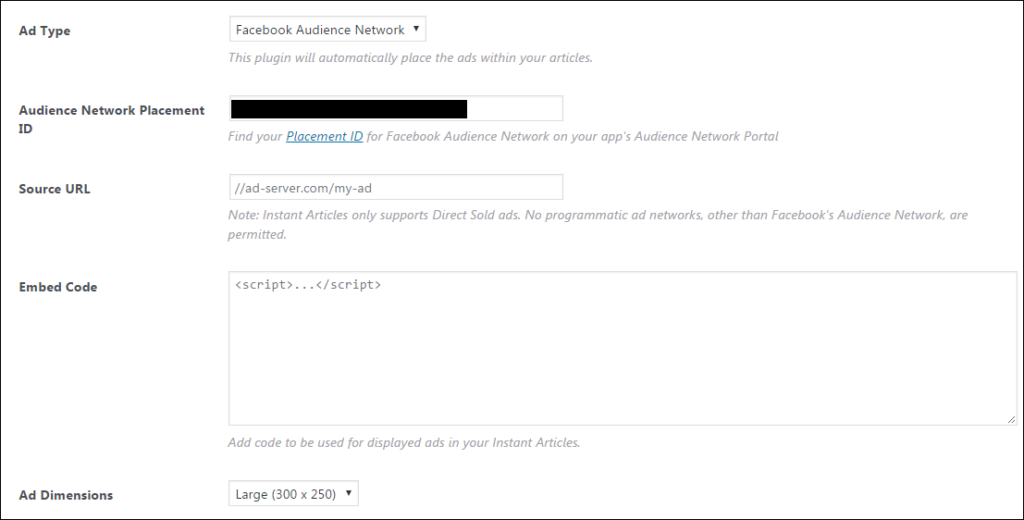 Paste the Ad ID that you have copied. Select Ad Dimensions and finally save it.
You may have to unpublish and publish articles as shown in step 19 above. Its required only if ads doesn't show up immediately.
Thus, you can setup Facebook Instant Articles for your WordPress blog. It is long procedure but worth if you have more of social traffic on your blog.