There are multiple ways to take backup of photos from Android phone on PC. One can do this with the help of apps like Google Plus, Dropbox etc but there is a drawback here and that is it doesn't automatically store your photos on your PC. I will be discussing here how you can take backup of your photos on personal computer without the help of any cloud storage apps.
AirDroid is one such app which allows you to take backup of your photos from your phone's gallery to straight to your desktop or laptop. Earlier in this post, I have discussed the useful features of AirDroid application. AirDroid also offers backup of photos and you can do this with the combination of AirDroid desktop application and AirDroid android application on your phone. Here is a step by step guide on how to do this.
Step 1: Open AirDroid desktop application on your computer and login. If you don't have one then you can download it from here. After you login, select backup.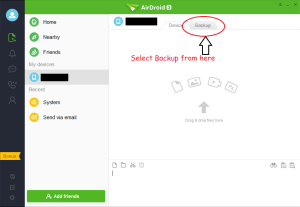 Step 2: Open AirDroid on your Android phone and sign in to the same account. Select backup from there too.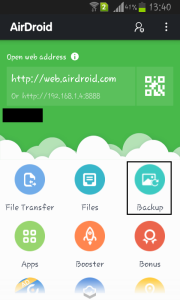 Step 3: Choose your destination PC where you want to take the backup of your photos. If you've multiple login from different PC then choose the computer from here. You will find couple of other options here which will allow you to permit the automatic backup. Depending on your choice, you can allow automatic backup for either when battery level is above 40% or when plugged in for charging.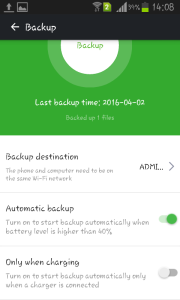 Step 4: Hit backup either on your Android phone or on the desktop app of AirDroid. It will say last backup date and number of backed up files. When you hit open folder, it will open the folder where it has taken the backup of your photos.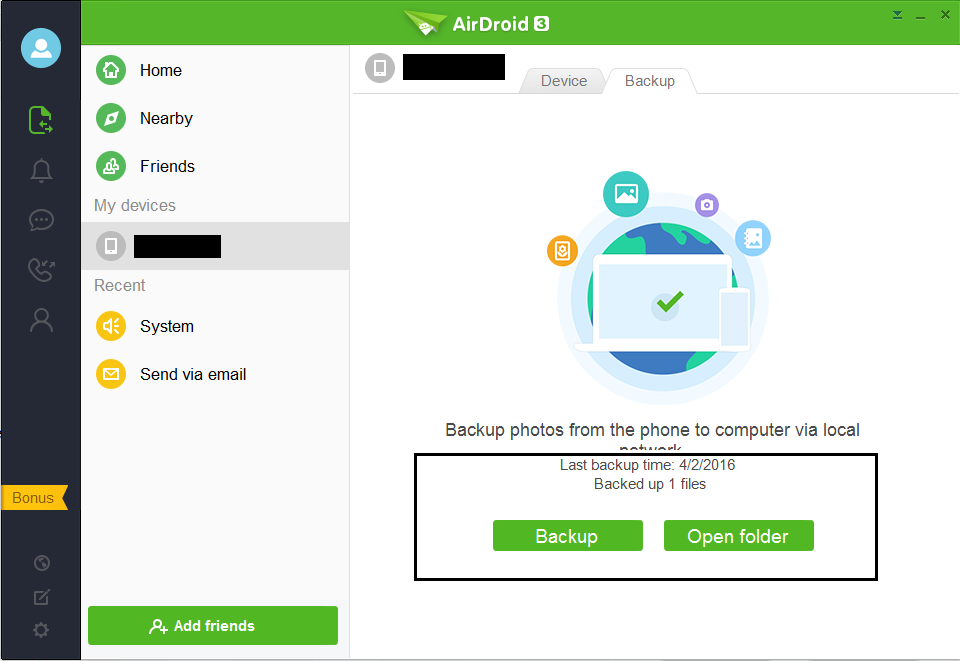 Your phone and the PC must be on the same wi-fi network in order to successfully take backup of your photos. With this method, you can take backup of only camera folder (means only images taken with the camera of your phone). In other words only DCIM images. It doesn't backup WhatsApp or any other app images.
You can do a lot with AirDroid application and this is an added advantage by them. You can easily backup images without any cable or without copy pasting. The other benefit of taking backup by this method is that you don't have to rely on any cloud storage which gives only certain amount of space to their users. In this method, you can quickly manage your image files locally without having to ask anyone for extra space or without having to even pay for their service.