Do you want to send your friend multiple items from multiple pages? Well, the basic clipboard function with your Android device can't do that. There are apps that can do it for you. In this post we will see one such app called Multi Clipboard. It not only helps you to copy multiple items to clipboard but also it can save any pinned items which you paste frequently. Such as your address, phone number and other contact details. It provides more interesting features and we will see that too.
When you are sending multiple items from multiple places such as webpages, apps, messages etc., switching between these places again and again can become tiresome. Instead of this, why not first copy all the texts and then paste it where you want to. Lets see how.
Step 1: Install Multi clipboard on your Android device.
Step 2: Allow Multi Clipboard to paste into other apps by turning on the feature from Settings>Accessibility>Services>Multi Clipboard.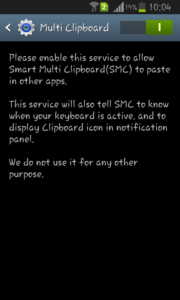 Step 3: Copy texts from different places like webpages, apps or Messages etc.
Step 4: Go to the place where you want to paste it all and tap on Multi Clipboard from the notification bar of your Android device.
Step 5: Directly paste individual texts from the clipboard. If your Android device doesn't support direct pasting then copy individual texts and paste it by long pressing on the screen.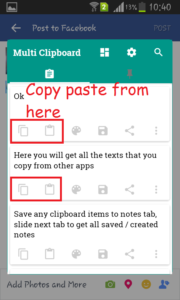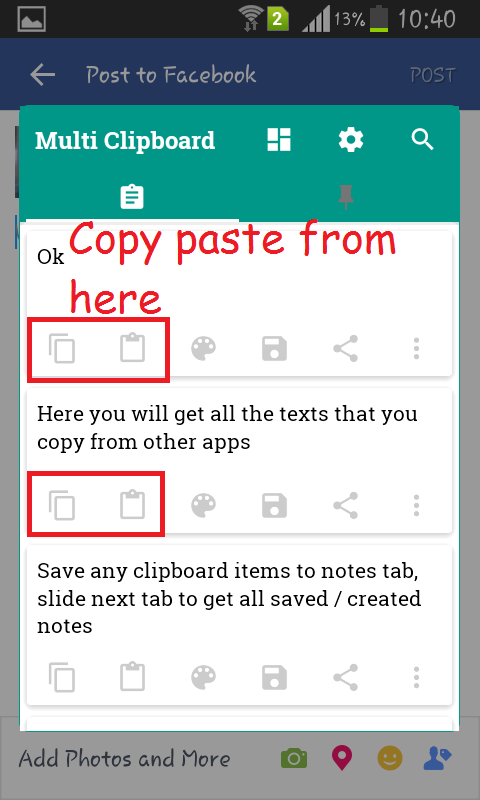 You can also float this clipboard by turning on the bubble feature from the settings as shown below. The bubble feature is more convenient. One can also change the bubble size and transparency using display settings.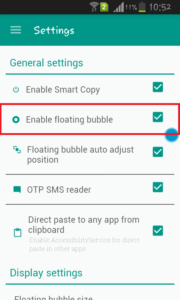 The search feature allows you to search particular items from list of many that you have copied on this clipboard. One can also change the color of the background to identify particular text of all that he has copied. It has Google Maps feature too. So with this you can directly search text in Google Maps.
Pin items to clipboard to paste it frequently
One can also add multiple items to Multi Clipboard to use it frequently. We often share out contact details with others over a chat or an email. Pinning those items in this clipboard can prevent you from wasting time in typing them again and again. Go to pinned items and add item as shown in the image below.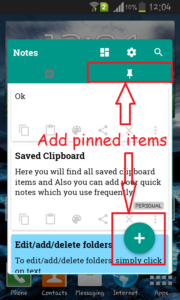 Read OTP messages faster on Android
Often when we receive OTP messages as text messages, it takes time for it to open the complete message. When you turn on OTP SMS reader from the settings, it simply pops-up OTP message along with the number in it. This saves a lot of time and you can also simply copy and paste it using the clipboard features.
Other great thing about this clipboard is unlike regular clipboard, it never deletes your last copied messages from Multi Clipboard. You can access your past items even when you restart your phone. All your past saved items are intact.
Overall this app is combination of interesting features. It not just allows to copy multiple items to clipboard but also does these other jobs.